What my clients are saying…
My Hypnosis Reviews: "I am truly grateful to have amazing clients, each has committed to changing their lives! I am honoured to have been part of the process and their journey."
These client reviews are an important insight, a glimpse into what you can expect, the healing I provide, and the care, and respect you will receive as we move forward toward removing any negative thoughts or behaviours. This is your safe zone, a judgement-free zone, and a place where you will learn, understand, and solve the reasons why you have been held down for all this time. You will truly understand how strong you've been in the past, and how much stronger you'll become in the future.
"Making positive changes is not easy, staying in the same negative cycle is! If doing the same thing every day and expecting a different result hasn't worked for you, it may be time to try something new and different."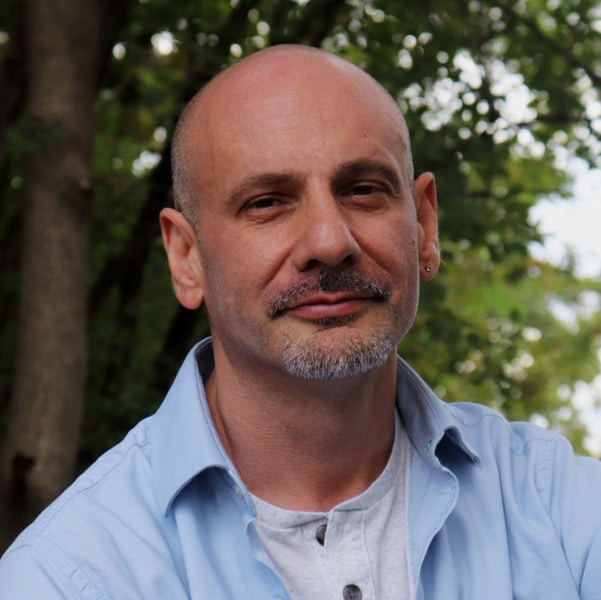 Connor R.
Trauma | Fear | OCD | Anxiety
"Fanis has been a huge help to me. His work is top notch and he has helped me reach where I need to be. I highly recommend his services to anyone!"
Michael F.
Personal & Business Development | Confidence | Anxiety | Depression
"Going through the program was the best investment in myself I have made. I was able listen to myself to uncover the issues that were holding me back. Not only did this help me professionally also personally. I have been able to take on more at my work with out adding more work to my schedule. I now find time for myself and what my passions are. I was unsure of hypnosis at the start but the consolation made me feel at easy. Leaning in to what Fanis says and letting go made changes happen with in 2 sessions. After a session as the week went on I started noticing things come up from each session and it gave me the ability to over come my issues of anxiety. I was able to find time to take care of myself and learn how my past effected me and how to overcome that. Highly highly recommend this to any wanted to try hypnosis. It is a positive experience with Fanis."
Neerthigan S.
Personal Development | Confidence | Limitations | Anxiety
"The adage "know thyself" took on a deeper meaning for me after I started working with Fanis. Having collaborated with Fanis for a year, I can vouch for the profound impact he's had on my life. While I've worked with other coaches and mentors, Fanis's comprehensive and impactful approach has resonated with me on a fundamental level, challenging my core values. For anyone aiming to rebuild their life from the ground up, I can't recommend Fanis and his services highly enough."
Ehab A.
Smoking Cessation | Anxiety | Panic | Confidence
I started my journey with Fanis almost 3 months ago, and I can't express how much he has helped me. I came in hoping to quit smoking, but ended up fixing many more internal issues that helped me with my life being a better version of myself. Fanis doesn't treat you as a patient, but as a true friend, he cares about you and gives you the space to express yourself, I can talk to him about anything and everything, and he'd always listens and lead me in the right direction if I needed guidance, and would point out some details that I didn't even realize. Anyway, what I am trying to say Fanis is the person you want to deal with, I never write reviews, but today was my last session and this is the least I could do as a token of gratitude and appreciation to all his work. It was a pleasure talking to you and thank you for making me better. I will definitely miss our chats. I wish you all the best and all the success in the world.
Laura F.
Limiting Beliefs | Anxiety
"Working with Fanis was transformational. I sought him out to work through deeply held beliefs that I felt were hindering me in my career goals. I have to add that I knew almost nothing about hypnosis when I first started. Fanis is knowledgeable, patient and kind. Together we came up with a plan and moved forward. By the time the treatment was completed, I had very different outlook in my life in general. Hypnosis not only helped me reframed those beliefs that were hindering, but my perspective in life as a whole." "I am so grateful and so much better off for having work with him. I highly recommend Fanis' services and expertise."
"Fanis helped me get through and over some of my hardest times. He has helped me grow as a person. I can't wait to see how his help continues to benefit me in the future. "
Tonya M.
Trauma | Self-love | Self-worth
"Fanis is an amazingly gifted professional. Exceptionally intuitive, he gently guided me through life's past experiences and helped me work through the quagmire of my own brilliant mind to untangle the thoughts that momentarily stop me from moving forward. Fanis didn't do the work for me but rather encouraged me to think things through and helped me to realize that I already have the tools... now, thanks to Fanis, I know how to use those tools once again. Initially, I was looking for something to help bruxism. (severe jaw clenching) (while sleeping). For me, bruxism has caused tinnitus and pain in my ears with some hearing loss. Of course I was looking for the magic cure. hahaha. I was also in a dark place in my life. I was unemployed, broke, and devastated from life with a Professional Psychopathic Narcissist that abruptly ended. This monster was an expert at Gas Lighting and made me feel worthless and like I was losing my mind. In the process of seeking hypnotherapy, I had no idea what to expect. True hypnotherapy is not Holly Wood and I learned that my subconscious mind has a lot to say. I found the therapy calming and soothing. Yet some sessions were emotional, afterward a profound sense of relief remained. Thanks and praise to Fanis for helping me realize my self-worth once again. I now have an amazing new career and am well on my way to recovery financially and psychologically. The bruxism has ceased for the most part, (we're still working through this), although I fear the tinnitus is permanent. I big takeaway for me, Fanis has helped me to identify people with destructive behavioral patterns and avoid establishing relationships with the meanies of the world 🙂 One last thing... I have had a multitude of counseling over the years. With other therapists, most of the sessions were useless and a waste of time. Often times I left the sessions angry and felt like I wasn't being heard. It was evident that the therapist was just trying to make it through another session and get over with their day. I've even had them fall asleep during a session or tell me to take medication. I don't need meds at all. I just had a rough patch in life that I needed help sorting through. Unfortunately, there are way too many "Licensed Therapists" in the business for all the wrong reasons. And way too many want to prescribe meds because they are not equipped to handle intelligent, strong minded, capable, people that have been temporary derailed in life. Fanis is the opposite of the lack-luster run-of-the-mill therapist. He truly cares and is in it to help change lives. He helped me get back on track in the most sincerest of ways. He truly is remarkable."
Ruth R.
Smoking Cessation
"I hired Fanis to help me quit smoking, I am now a non-smoker after all these years. Thank you, highly recommended!"
Koki L.
Anxiety | Insomnia
"I reached out to Fanis after I read one of his posts about anxiety. We met on Zoom and had a real conversation about my issues. I had been suffering from anxiety and insomnia for over 10 years which became worse during/after the pandemic. Fanis took me through his entire program step-by-step. One part that really stood out was he doesn't offer packages of sessions, only results. After our first session, I felt so comfortable and relaxed. Two days later that pressure on my chest that I've constantly felt was almost gone, and not sure how that happened. After our third session, I now feel totally relaxed, I sleep better (over 6 hours), and my confidence has skyrocketed. Fanis is so patient, calm, intuitive, and knowledgeable. Fanis changed my life while I sat on my couch on Zoom with him. 5 stars all the way and highly recommend his service. "
Andrea S.
Insomnia | Anxiety | Confidence
"After working with Fanis over several months, I experienced noticeable differences in my life. Although I always thought of myself as confident, I now feel confidence on a deeper level. I can now feel more sure about my actions and decisions without any attached worry. After suffering from insomnia and anxiety for 15 years this self assurance has made a huge impact on my life. I now hit my pillow and fall asleep without worry, no longer needing any medications to help me. Things that concerned me before are still there, but they are not causing me turmoil and intense levels of stress. I am able to address issues with a clearer mindset and calmness. Fanis truly cares about the people he is helping and is not in any rush. He takes his time like a friend would. Thank you Fanis for all that you do!"
Julia M
Trauma | Self-esteem
I wanted to say THANK YOU SO MUCH for your energy, your dedication, your magical voice and the hard work you are doing during all these weeks. Each technique you use is special and every time I feel more and more impressed. Since we start working on my self-esteem, I feel more and more confident. My attitude with surround is changing, I started to feel my own value and I won't let anyone pass my borderline, I feel how I can permit myself to do more and more, for example, I participate in different projects I would never do before. I feel real progress. And I want to share it and highly recommend it to the people who need it. Thank you so much Fanis! Great job!
"Fanis is a good man who cares deeply for people. He is compassionate and was always there for me with encouraging words." "I had been suffering from insomnia and anxiety. I went months without sleeping more than 2hrs a night. Needless to say, life had become a real struggle and was becoming unbearable." "I was taking prescription sleeping pills and all kinds of supplements. Over the course of our session I slowly got better, and overtime I got back to a point where I sleep 8 hrs a night again... without the use of any pills of any kind." "We did our sessions virtually which was convenient , and if I ever needed to change an appointment he always accommodated me with ease. Thanks for all of your hard work."
Naomi J.
Trauma | Confidence
"Nothing but amazing things to say about Fanis. I was very hesitant/skeptical going into hypnosis but I truly have noticed a difference in how I feel after we completed our sessions. I feel more confident, and more open to seizing opportunities in both business and life and others notice as well. I had an extremely positive experience and would highly recommend him."
Dee H.
Trauma | Stress | Anxiety | Well-being
"Amazing therapist. Very thoughtful, caring and structured. He helped my emotional state go from very low to exceedingly high within the course of our 9 sessions together." 🙏❤️
John M.
Stress | Anxiety Relief
"Fanis is very easygoing and understanding. Well knowledgeable, thank you!"
Lanre O.
Weight Loss | Self-esteem
"You will see results when you come see Fanis! He got me to stop eating cookies especially Oreo cookies lol Oreo cookies were like CRACK to me 😂 I would easily buy 2 or 3 packs and finish it all by the same day or the next day! Thank goodness Fanis helped me. My weight went down and I'm still losing weight 👍🏿 Thanks Fanis for all your help!"
Yumari M.
Confidence | Stress
"Fanis is fabulous! We met on Zoom from the comfort of my home where we spoke for about 40-min and discussed an action plan for my low confidence that I've been suffering since I was a teenager. Fanis even took me through a hypnosis session for free during my consultation! A few weeks later and I feel free, lighter, more confident and with higher self-esteem! I'm not sure how I can thank you enough!"
"Fanis is a true professional! I had no experience with hypnosis, he guided me all the way and even made an MP3 for me. I had low confidence and high levels of stress. After a few sessions, I felt calmer, relaxed, and at ease with life. I even noticed things that bothered me before no longer do! My confidence and self-esteem are high now and I feel so good about myself. I truly feel my future is bright now. What an amazing investment I made to myself, finally!"
"Geez, man! How do I possibly thank this guy enough! Fanis is one solid guy, did exactly what he said he would. To be honest, I was worried at first because this was all new to me. But Fanis walked me through the entire process. My life felt like I was spinning, no confidence, no love nothing! Now I feel amazing, working out, eating healthy and no more vaping! Damn Fanis you're the man!"
Grant S.
Smoking Cessation
"I found Fanis through a mutual friend, and can I say how lucky I was. I have been smoking for decades now, I knew it was time to quit but I was worried about stress and putting weight on. So I started calling around to find a Hypnotist. Oddly, they treated me like an assembly line. I was not happy about that. Fanis and had a strategy call, he explained that there is more than quitting smoking, a total well-being approach. I was unsure, but he was highly recommended. So, I jumped in. I am now smoke-free, I feel confident, poised and so sure of myself. I have not added any weight and we resolved an issue that I had totally forgotten about. I'm telling you Fanis's approach is powerful, I had vivid dreams after every session and felt totally energized. This experience is very emotional for me, but I thank Fanis every day for the freedom I have found again."
"Fanis is an amazing Hypnotherapist! We did a virtual session, and I was highly impressed with his skills, knowledge, intuition and calm presence. His voice is very comforting yet strong. He was very thorough in addressing my needs and helping me become aware of the deeper thought patterns I needed to acknowledge, which in turn boosted my confidence and determination toward my goals. Highly recommend his services! I really enjoyed working with him. You will too!"
Yailin P.
Stress | Anxiety
"Fanis is incredible! I felt stressed, and anxious and couldn't think straight. Now I'm relaxed and my mind is clear. I can handle situations with poise now and don't over-think every situation. And btw I no longer bite my nails!" " Thanks, Fanis!"
Sam P.
Self-worth | Confidence
"Fanis is the man! He is a true professional and just understood me. After my divorce, I was left feeling I was no longer worthy and had very low self-esteem. Fanis helped me so much, I can't even describe how grateful I am. Life is amazing again. I truly recommend his service to anyone looking to make massive changes!"
'Bad Ass Rock Star! He has helped me overcome what I thought was an impossible habit to break! After 25 years of a pack-a-day addiction, I am now free! Not only that but I feel better about myself and wake up feeling happier and worthy. Many thanks to you Fanis!"
Macey M.
Weight Loss | Confidence
"Awesome!" "After meeting with Fanis on Zoom, we were able to strategize my weight loss plan. I was fully involved and felt confident moving forward. He made me feel relaxed and comfortable. Now, I'm eating healthy, and my husband has noticed my weight loss. I am thankful."
"I came to see Fanis for hypnotherapy so that I could quit smoking. I'd been smoking for about 45 years. And, hypnotherapy does work. I would recommend it to anyone. I'd tried to quit smoking many times through different therapies - acupunctures; you name it. I've got a few friends lined up for hypnotherapy with Fanis, and I truly recommend it."
"Fanis is more than just a hypnotherapist but truly an intuitive, kind and compassionate person. He has the knowledge to help from a conceptual, intellectual and emotional stand point making him a multi-faceted healing professional. He genuinely cares about your well-being and success. I would highly recommend reaching out to him; your mind, spirit and body will thank you."
Bella K.
Trauma | Confidence
"Fanis is excellent at what he does. He knows the right words and what you need to heal and move forward freely in life. I initially experienced major ups and downs throughout my journey but Fanis was always just an email away. He is very caring and truly puts so much of his time and effort just to see the best in you. At times I gave up on my journey but Fanis never did. I experienced a few magical moments in my life that I have never experienced before. I felt comfortable and open to sharing even my deepest secrets I would never share with anyone. He makes you feel comfortable enough to completely be yourself without any judgments and is always there to listen and respond just like a friend. I am so grateful for this experience and the time and effort Fanis has put towards my healing journey."
"I've been in therapy for most of my adult life trying to figure out the key to who I really am, feeling no further ahead each time. But Fanis has absolutely blown me away. Fanis is an incredibly passionate, intuitive and gifted Hypnotherapist and person. His gentle and easygoing demeanor helps you feel instantly at ease, and his ability to hold space for big emotions is nothing short of magic. Fanis helped re-introduce me to my natural state. I left each session with Fanis feeling like, after all this time, I could really love myself entirely. To put it bluntly... Fanis has completely changed my life for the better by helping me break down barriers I didn't even realize I had in order to lean into how worthy, loved and enough I am. For that, I am eternally grateful. Thank you, Fanis- you are a gift to this world."