Certified Hypnotherapy Expert
Advanced Hypnotherapy | Neuro-Linguistic Programming | Time-Line Therapy
Advanced Hypnotherapy is safe and extremely effective! Its effects are deep, fast, powerful, and permanent!
About 95 percent of our behavior is activated by our subconscious mind. It is similar to a computer hard drive, where (we or it) will summon behavior based on keeping us safe and protected. Your next question may be "where can I find certified hypnosis near me? The answer is, that you already have!
These old behavioral programs usually get in the way of what we want. We call this "self-sabotaging behavior."
"Hypnotherapy helps you go back to your natural state and get back in control!" 
Hypnotherapy is simply guided hypnosis. The client will be in a deeply relaxed state, you will be fully aware of what's happening and will be completely in control of your actions.
If positive changes are what you're looking for, and a certified Hypnotherapist you've certainly found the right place! Servicing Durham Region, The Greater Toronto Area, Peel Region and everywhere else via live on Zoom!
My exclusive, customizable Hypnotherapy programs are powerful, effective, and permanent!
At Mind Spirt Body Hypnosis, I as a Certified Hypnotherapist use advanced Hypnotherapy techniques, the brilliance of Neuro-Linguistic Programming and the absolute effectiveness of Time-Line Therapy: my exclusive, high-powered therapeutic, fully customized program that goes far beyond yesterday's outdated traditional Hypnosis. Not only will I clear your reported issue, but I will also focus on your well-being. You will feel energized, and happier, sleep better, and be able to cope with stress and anxiety, and your confidence, self-esteem and poise will increase. Is it possible to find a trained, certified Hypnotherapist near me? Absolutely! Contact me personally to begin your incredible journey!
Ultimately, you will feel worthy, and loveable, with a sense of belonging, that everything is accessible to you and that you are enough!     
I go to the "root cause" of the issue, not only the symptoms.
"You know you're ready to take the next step in your path to healing and freedom, and I'm here to help." Your next question may be, "where I can find a professional certified Hypnotherapist near me?" The answer is you already have. Book your free strategy virtual session and find your path to freedom.
Proudly serving Durham Region, Peel Region, The Greater Toronto Area, Niagara Region, York Region, Hamilton, Kawartha, and everywhere else via live on Zoom!
"Contact me now, and finally begin to feel free again!"
My natural holistic approach to advanced Hypnotherapy provides powerful outcomes in the shortest period, helping to get you back to your natural state sooner.
Customized sessions for every client! I use advanced techniques to help you quickly overcome your struggles, and begin your new life today! Proudly serving all of Ontario, Canada, and everywhere else via Zoom!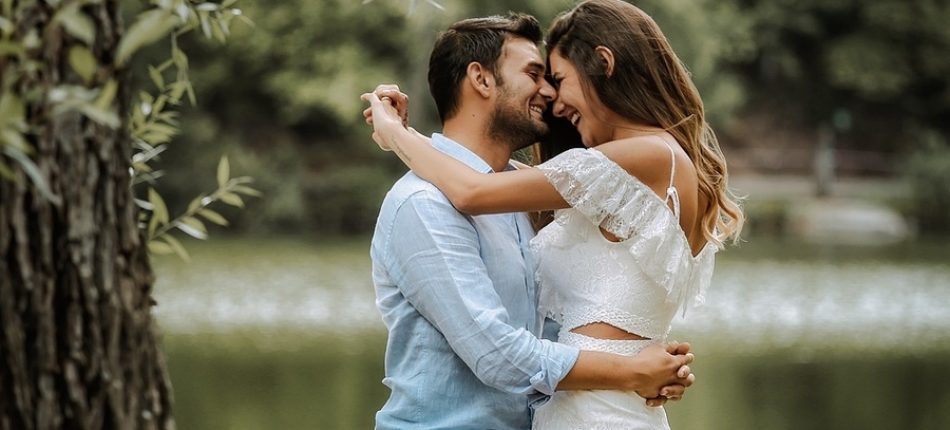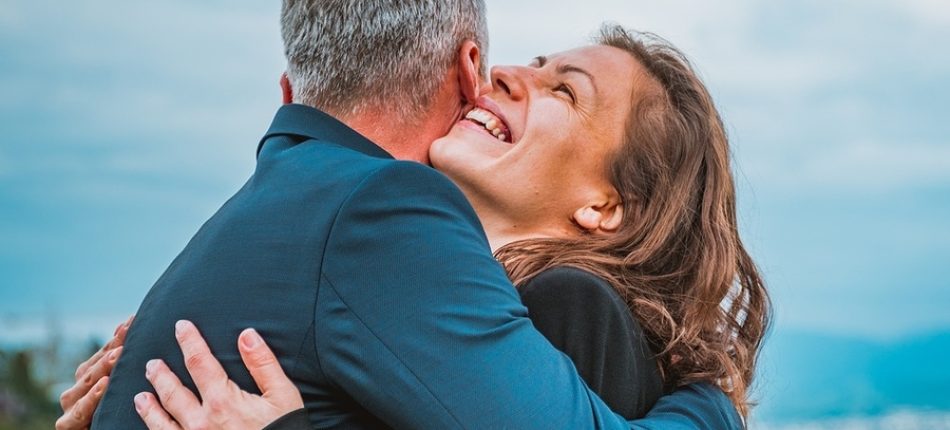 Hypnotherapy is absolutely safe, natural and very effective. You are in control and in a complete state of relaxation. In fact, we often go into a state of hypnosis daily, as we daydream, drive our car, and as we read our favorite novel.
"Fanis is the man! He is a true professional and just understood me. After my divorce, I was left feeling I was no longer worthy, and had very low self-esteem. Fanis the hypnotherapist helped me so much, I can't even describe how grateful I am. Life is amazing again. I truly recommend his service to anyone looking to make massive changes!"
'Bad Ass Rock Star! He has helped me overcome what I thought was an impossible habit to break! After 25 years of a pack-a-day addiction, I am now free! Not only that but I feel better about myself and wake up feeling happier and worthy. Many thanks to you Fanis!"
"Awesome! After meeting with Fanis on Zoom, we were able to strategize my weight loss plan. I was fully involved and felt confident moving forward. He made me feel relaxed and comfortable. Now, I'm eating healthy, and my husband has noticed my weight loss. I am thankful."
"I came to see Fanis for hypnotherapy so that I could quit smoking. I'd been smoking for about 45 years. And, hypnotherapy does work. I would recommend it to anyone. I'd tried to quit smoking many times through different therapies – acupunctures; you name it. I've got a few friends lined up for hypnotherapy with Fanis, and I truly recommend it."
"Fanis is more than just a hypnotherapist but truly an intuitive, kind and compassionate person. He has the knowledge to help from a conceptual, intellectual and emotional standpoint making him a multi-faceted healing professional. He genuinely cares about your well-being and success. I would highly recommend reaching out to him; your mind, spirit and body will thank you."
"Fanis is excellent at what he does. He knows the right words and what you need to heal and move forward freely in life. I initially experienced major ups and downs throughout my journey but Fanis was always just an email away. He is very caring and truly puts so much of his time and effort just to see the best in you. At times I gave up on my journey but Fanis never did. I experienced a few magical moments in my life that I have never experienced before. I felt comfortable and open to sharing even my deepest secrets I would never share with anyone. He makes you feel comfortable enough to completely be yourself without any judgments and is always there to listen and respond just like a friend. I am so grateful for this experience and the time and effort Fanis the hypnotherapist has put towards my healing journey."
"I've been in therapy for most of my adult life trying to figure out the key to who I really am, feeling no further ahead each time. But Fanis has absolutely blown me away. Fanis is an incredibly passionate, intuitive and gifted Hypnotherapist and person. His gentle and easygoing demeanor helps you feel instantly at ease, and his ability to hold space for big emotions is nothing short of magic. Fanis helped re-introduce me to my natural state. I left each session with Fanis feeling like after all this time, I could really love myself entirely. To put it bluntly… Fanis has completely changed my life for the better by helping me break down barriers I didn't even realize I had in order to lean into how worthy, loved and enough I am. For that, I am eternally grateful. Thank you, Fanis- you are a gift to this world."
"Fanis is an amazing Hypnotherapist! We did a virtual session, and I was highly impressed with his skills, knowledge, intuition and calm presence. His voice is very comforting yet strong. He was very thorough in addressing my needs and helping me become aware of the deeper thought patterns I needed to acknowledge, which in turn boosted my confidence and determination towards my goals. Highly recommend his services! I really enjoyed working with him. You will too!"
"I found Fanis through a mutual friend, and can I say how lucky I was. I have been smoking for decades now, I knew it was time to quit but I was worried about stress, and putting weight on. So I started calling around to find a Hypnotist. Oddly, they treated me like an assembly line. I was not happy about that. Fanis and had a strategy call, he explained that there is more than quitting smoking, a total well-being approach. I was unsure, but he was highly recommended. So, I jumped in. I am now smoke free, I feel confident, poised and so sure of myself. I have not added any weight and we resolved an issue that I had totally forgotten about. I'm telling you Fanis approach is powerful, I had vivid dreams after every session and felt totally energized. This experience is very emotional for me, but I thank Fanis everyday for the freedom I have found again."
"I reached out to Fanis after I read one of his posts about anxiety. We met on Zoom and had a real conversation about my issues. I had been suffering from anxiety and insomnia for over 10 years which became worse during/after the pandemic. Fanis took me through his entire program step-by-step. One part that really stood out was he doesn't offer packages of sessions, only results. After our first session, I felt so comfortable and relaxed. Two days later that pressure on my chest that I've constantly felt was almost gone, and not sure how that happened. After our third session, I now feel totally relaxed, I sleep better (over 6 hours), and my confidence has skyrocketed. Fanis is so patient, calm, intuitive, and knowledgeable. Fanis changed my life while I sat on my couch on Zoom with him. 5 stars all the way and highly recommend his service."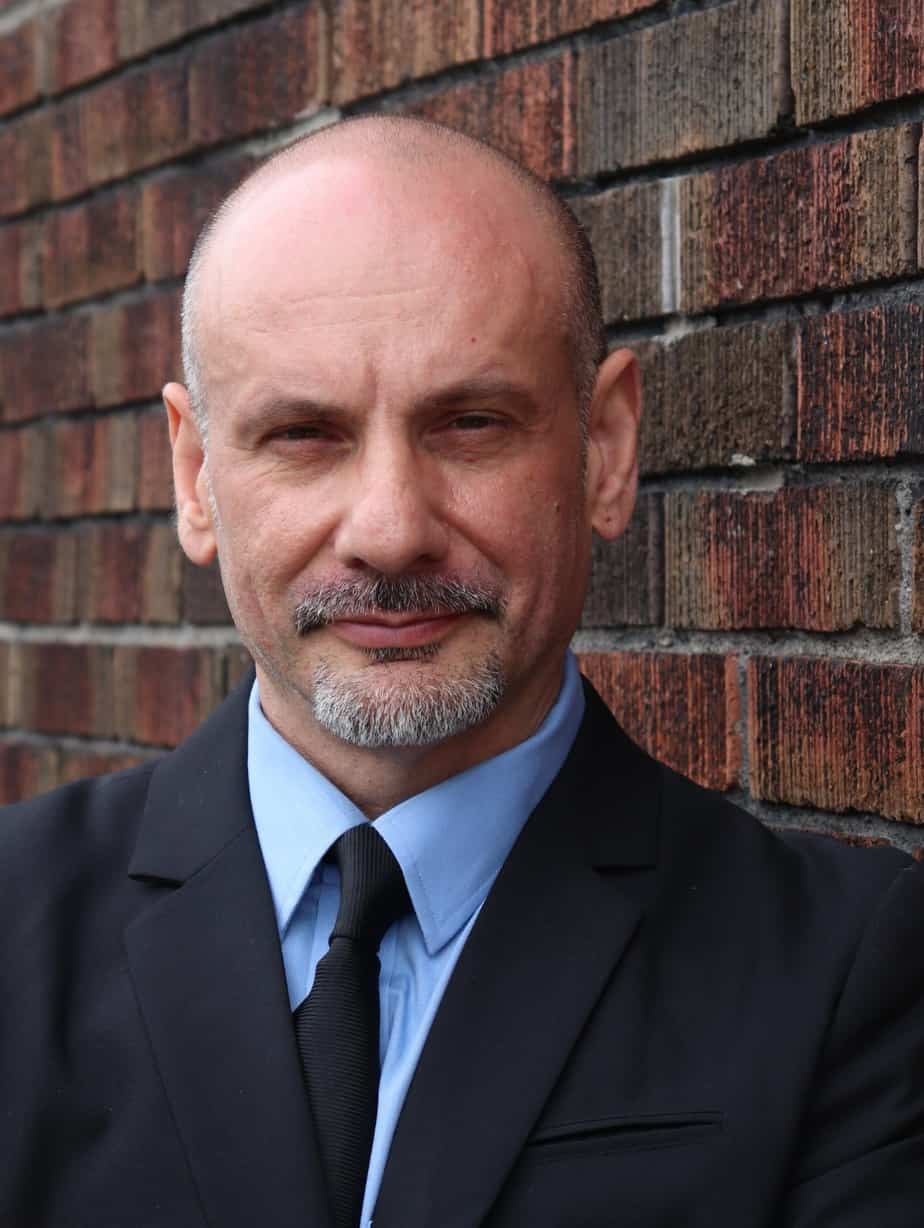 Fanis Makrigiannis | Certified Hypnotherapist | Master Practitioner Neuro Linguistic-Programming: Proudly serving Durham Region, The Greater Toronto Area, Peel Region and all places via Zoom!
"Thank you for taking the time to visit my site!"
Hello, my name is Fanis Makrigiannis.
I am a Certified Hypnotherapist (C.Ht) and Master Practitioner of Neuro-Linguistic Programming (M.NLP).
I am a husband to an amazing wife, and a dad to three beautiful daughters.
My goal is to help people, wherever and whenever I can, and I've been doing that for over 25 years in various capacities.
My path to Hypnosis & Hypnotherapy has been long and winding, yet I feel extremely grateful and proud!
I truly love my work, especially when my clients realize they are worthy, loveable, belong and are worthy!
What is Hypnotherapy? Proudly serving Durham Region, The Greater Toronto Area, Peel Region and all places via Zoom!
Hypnotherapy is one of the oldest healing modalities known and is still very misunderstood. Hypnotherapy helps individuals struggling with low self-esteem to depression to smoking cessation and weight management.
Hypnotherapy is a form of "talk therapy" used to readjust the subconscious mind. When in hypnosis, the client is in a heightened state of focus and relaxation. The subconscious is now ready to accept new positive and powerful suggestions for self improvement and ultimate behavioral change. The goal is to unify the conscious and subconscious minds into a complete state of harmony, helping the client control their emotions, wellbeing, and behaviors.
Hypnosis is not a state of deep sleep, the opposite actually. It involves a "an induction" (deepened relaxed state). In hypnosis you are fully aware, completely relaxed, calm, and very responsive and open to positive suggestions.
What does Hypnosis feel like?
Being in a hypnotic state is very common to all of us. We enter in and out of this state several times daily. While we daydream, read a good book or even drive. The feeling can be described best as "daydreaming."
Meditation is very close to being a hypnotic state, without the guidance as you would have in Hypnotherapy.
Once in a hypnotic state, your mind and body will feel relaxed and absolutely calm, very similar to a meditation state. Your Hypnotherapist will speak to you in a calm and slightly assertive voice, placing the new coding as agreed to by your customized treatment plan into your subconscious mind.
Who is Hypnosis | Hypnotherapy good for?
You are a good candidate for hypnotherapy if you want and believe in its workings. If you are being forced, fear or are highly skeptical of the process hypnotherapy may not be for you.
What Hypnosis | Hypnotherapy is not…
Clinical Hypnotherapy is not like the stage shows you see on television, where you hear willing individuals quack like ducks, or bark like dogs. There is no mind control, in fact you are always in full control of your actions. You will hear customized suggestions specifically created for you (your treatment plan) and you will be able to recall everything said and discussed. Hypnosis cannot do anything you as the client resists.
Hypnosis | Hypnotherapy myth's…
Hypnosis is a truly natural | holistic state of mind and body and is perfectly safe.
Hypnosis cannot make you act against, or abandon, your moral code.
Hypnotherapy cannot give you psychic abilities or supernatural powers.
You will not suddenly blurt out your 'darkest' secrets.
Hypnosis cannot permanently remove memories or thoughts from your mind.
You will not lose control of your mind.
You can leave the hypnotic state whenever you want.
You are not in anyone's power, and nobody can take control of you.
You do not go to sleep, only a heightened relaxed state.
You are always totally aware of yourself and your surroundings.
You cannot, at any time, be made to do things you do not want to do.
You do not become in any way unconscious or semi-conscious.
You cannot get stuck in hypnosis – this is quite impossible.
Using therapeutic modalities such as:
Clinical Hypnosis | Hypnotherapy
Advanced Conversational Hypnotherapy
Time-line Therapy
Neuro-linguistic Programming
Working with clients from all over Canada and the United States from all backgrounds (finding a Hypnotherapist near me is now easy), helping them overcome issues that hold them back from living their truest lives. Back to their natural state, back to their nature! To visit the official blog of Mind Spirit Body Hypnosis please click on the link.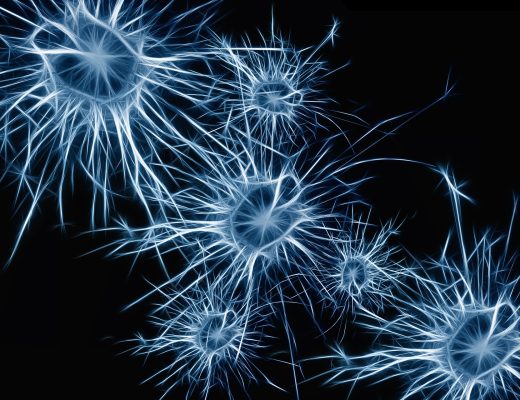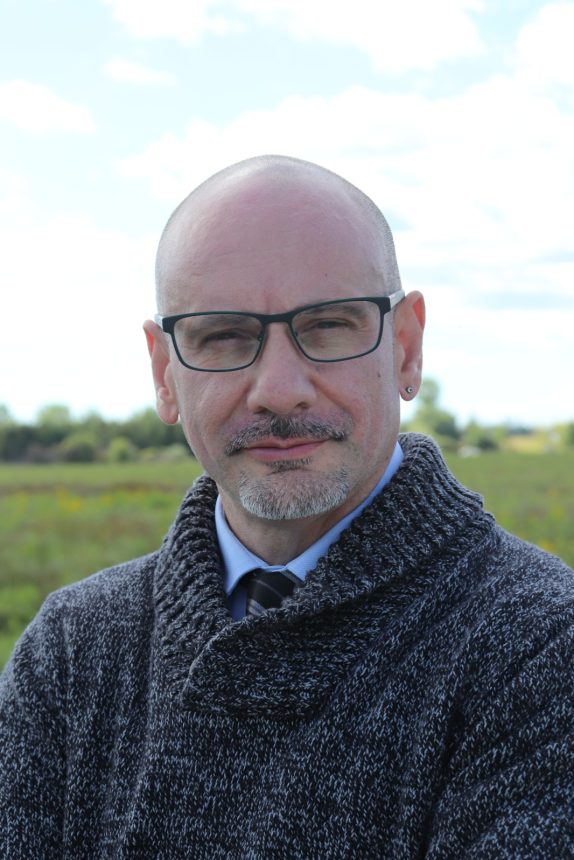 Training | Certifications | Accreditations
Fanis Makrigiannis of Mind Spirit Body Hypnosis is a Certified Hypnotherapist by The American Board of Hypnotherapy, The National Guild of Hypnotists, and the American Board of Neuro-linguistic Programming as a Master Practitioner of NLP.
"I am honoured and profoundly grateful to have had brilliant, caring, and passionate trainers. It's been an amazing journey to get to this, my passionate path!"
With the power of my advanced Hypnotherapy, the brilliance of Neuro-Linguistic Programming and the ultra effectiveness of Time-Line Therapy,  I offer my exclusive, fully customized therapeutic program that goes well beyond yesterday's traditional Hypnosis. Not only will you be free of your behavioral issue, but my therapy will also focus on your well-being. You will feel energized, happier, in tune with yourself, and better equipped to handle situations with confidence, poise and high self-esteem. You will feel less stress and anxiety and improve your sleep quality. Ultimately, you will have feelings of self-worth, being loveable, belonging and being absolutely enough! Fanis Makrigiannis of Mind Spirit Body Hypnosis is a Certified Hypnotherapist with The American Board of Hypnotherapy (ABH), The National Guild of Hypnotists (NGH) and a Master Practitioner of Neuro-linguistic Programming with The American Board of Neuro-linguistic Programming (ABNLP). Please have a look at my client's reviews. 
Proudly serving Durham Region, The Greater Toronto Area, Peel Region, Halton Region, Hamilton and all other places in Ontario, Canada, and The United States of America.
My Certifications | Training:
Certified Hypnotist | National Guild of Hypnotists (NGH)
Certified Hypnotherapist | American Board of Hypnotherapists (ABH)
Certified Master Practitioner Neuro-Linguistic Programming
American Board of Neuro-Linguistic Programming (ABNLP)
Advanced Conversational Hypnosis
Frequently Asked Questions